Life Changing
Counseling, Coaching & Consulting
Welcome & Thank You For Visiting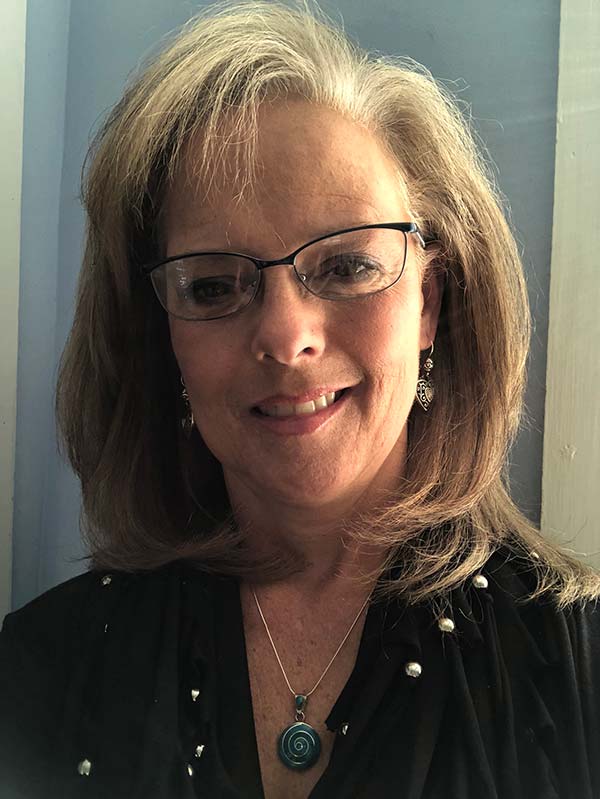 Thank you for looking into the window of my professional practice.  I trust you will see something here that makes you want to connect on a deeper level.   The decision to seek help for either personal or professional development is not an easy one.  Likewise, once the decision is made, how does the seeker choose the "right"  guide for this all-important life-changing task? It's simple . . . in a complex way, that is. Allow this site to show you who I am as a person and a professional.  You will find congruence there because 'what I do' flows directly from 'who I am' in the world.  When you feel connected to who and what I am, let this congruence aid you in making an informed choice about our working together. The 'knowing' for this decision and many others is in you already; we just have to unlock it. The power to heal resides within each of us.  If you are seeking, you just need a guide to show you how to access your inner wisdom and strength.
Hopefully, you will find my approach unique and refreshing especially if you have worked with other mental/behavioral healthcare providers in the past and found those relationships unfulfilling or not quite 'hitting the mark'.  Below you will find details about the unique facets of my practice.  Explore and be curious about me, about you and about the possibilities of us working together in whatever way works for you.   Whether it is through, traditional in the office "talk" therapy and/or experiential sessions in nature that may include yoga, mindfulness, meditation, culturally sensitive spiritual practices and/or animal based interventions.  Envision your health and wholeness and let the possibilities be limitless.  Take a deep breath, and as you read the information presented here ask yourself the question "Is she the one?" .  Maybe what you read here will give you conformation and you are ready to make your first appointment.  If not, and you need to hear my voice, feel free to give me call or send a message and we can talk about the possibilities.  Our relationship begins the minute you start exploring, so know I am already open to your call.
Unique Features of My Practice Include:
Healthcare service performed by licensed mental health professionals reimbursable by insurance, my Professional/Clinical Mental Health Counseling goes beyond the treatment of an illness, as I remain focused on facilitating your wellness even as we treat your dis-ease. Licensed in both Georgia & Florida.
Coaching
Partnering with clients in a thought-provoking and creative process that inspires them to maximize their personal and/or professional potential. I help people improve their performance and enhance the quality of their relationships without the requirement to find an 'illness' or 'diagnosis' as the cause of the problem.
Consulting
Clinical supervision and/or training for mental health/coaching professionals; forensic assessments for court and/or custody proceedings; advocating for  children or persons with mental illness in the legal system; organizational/management/leadership training or professional development for all disciplines.
Integrative Yoga Practice
Yogi trained in classical Hatha Yoga by a guru with experience in India and a follower of the Yoga Sutras of Patanjali which ascribe to non-violence in all things, truthfulness, non-stealing/respect for others, conservation of creative energy, generosity/non-grasping, purity, contentment, discipline, self-study and surrender to God.
Retreats & Intensive Experiences
Through my sister company, Synchronicity – Yoga & Healing Intensives, A unique feature of our working together is my commitment to offer retreats and intensive experiences to take the work we do together to a deeper level in a safe and healing community that can be facilitated most powerfully through focused time together in the experiential retreat setting.  Clients can relax, rejuvenate and reconnect together.
Spiritual Wellness & Multicultural Focus
Passionate about cultural competence and sensitivity, including religious tolerance, I am committed to spreading healing via a corrective relationship with the Creator by facilitating relationship with all creation.   
Now more than ever, this world needs a lot more peace, compassion, understanding and acceptance of others.
Equine Assisted Psychotherapy / Animal Assisted Therapy
AAT partners certified animals and trained mental health professionals with clients to enhance physical, emotional and social wellbeing, thus improving self-esteem, reducing anxiety and facilitating healing. EAP is a specific type of AAT pairing a specially trained therapist with expertise in working with horses and humans either with or as an Equine Specialist to facilitate human change through the horse/human relationship. How we do one thing is how we do all things so humans working with animals help us see clearly our side of relationship difficulties.
Nature Based Therapeutics
The connection to nature is rooted in our very DNA and has a righting effect for those who struggle with imbalance. Exposure to nature enhances the ability to cope with and heal from stress and recover from injury or illness more quickly. We incorporate nature into our work through outdoor experiences and gardening.
Process Experiential Theory
Whatever we experience in the therapeutic environment translates to the world outside of therapy.  PET is doing & being rather than just talking about what happened in the past.  Together we focus on your emotions in the moment in order to achieve congruence between your thoughts, feelings & behaviors in the here and now.
Integrative Approach
Evidence based practice states that in the treatment of a mental/emotional/behavioral illness an integrative approach with your primary care physician and/or a psychiatric provider is the most efficient and ethical approach to treatment. When necessary, we work with your medical provider to find the best answer for you.
Concierge Practice
It is  about YOU!  Your needs, your schedule and your comfort level.  I am a single provider dedicated to those who are "in my basket.  My practice is limited to those who are seeking a partner on their journey to wellness, so I am careful to only accept those clients to whom I can give my dedicated attention.
Holistic Model
I am a holistic provider, meaning that I take into consideration the whole person when considering treatment needs and plans.  I am interested in helping my clients be well, not just treating symptoms of an 'illness" without investment in a desired outcome.
In Person or Telehealth Services Available
Individual, family or group services are available in person or via a secure HIPPA compliant telehealth web portal so you do not have to miss a session if one of us are out of town, change providers if you relocate or no matter where you are from, we can work together in whatever way makes the most sense for your life needs.
Service Locations
All locations are by appointment only.  Address are provided here for convenience in locating the practice site once an appointment has been determined.  Please do not go to practice locations without a pre-arranged appointment.  As a concierge practice, regular business hours are set by appointment only and locations are not staffed unless there is an appointment scheduled.
Fees
All forms of credit/debit card payment are accepted.  For Clinical Mental Health/Counseling Services that includes a Diagnosis, I and will provide you will a 'superbill' meeting the requirements for you to be reimbursed by your insurance company for clinical services based upon what their agree to reimburse for the service provided.    I am credentialed with most major insurance companies, but I do not file insurance on your behalf.  My rates remain very reasonable and a service plan can be established within your budget.
Benefit From My
Expertise


& Personal Attention
RESULTS
The depth and breadth of my service options far surpass 'treatment of illness' or the offerings typical of the average 'life coach'.   I work with you to make you well and physically, mentally, emotionally, behaviorally/morally and spiritually whole and not just absent of illness.  We focus on YOU not just your symptoms.  Regardless of the level of service or goals for therapy, I utilize an evidence-based, multi-species, multi-cultural approach offering dynamic options in which my clients heal body, mind and spirit while learning critical relationship skills with humans and the natural world leading to greater personal and relational satisfaction.
QUALIFICATIONS
Doctorate Level of Education in the field of Counseling & Counseling Psychology

Licensed & Board Certified to practice Professional & Clinical Mental Health Counseling in Georgia & Florida

Specially trained in Process Experiential Theory, AAT, EAP & other Evidence Based Practices to provide effective clinical treatment for mental, emotional and/or behavioral disorders.

Specially trained in a solution focused coaching approach to personal growth and wellness.

Focused on promoting your and/or your family

's health and wholeness by assisting you in developing into your highest and best self.

Qualified as an expert witness, clinical supervisor and organizational consultant in Georgia & Florida

Registered Yoga Alliance Hatha Yoga Teacher

Ordained Episcopal Deacon
Why We Should
Work Together
Working from a holistic model of treatment, integrating mental and spiritual health/wellness with medical care, art, yoga, animals and the natural world is my specialty of practice.  The client that is tired of being tired and unfulfilled or tired of being sick and tired and wants a real relationship that goes beyond "tell me how you feel today" is the person who will enjoy working with me.  I utilize evidence-based treatment strategies but combine them in dynamic and engaging ways that make it possible for clients to heal body, mind and spirit while learning critical relationship skills with humans and the natural world.  As a licensed clinician, clinical supervisor, counselor educator, author, presenter and innovator in the field of experiential therapy, I have the seasoning and expertise to guide you down the path to wholeness and wellness which is very different than just treating illnesses.  Please join me on the journey.
CONTACT DR. TAYLOR –
(912) 348-5070
Your vision will become clear only when you can look into your own heart.  Who looks outside, dreams; who looks inside, awakes.
If we do not attend to what matters to us, it will become the matter with us.